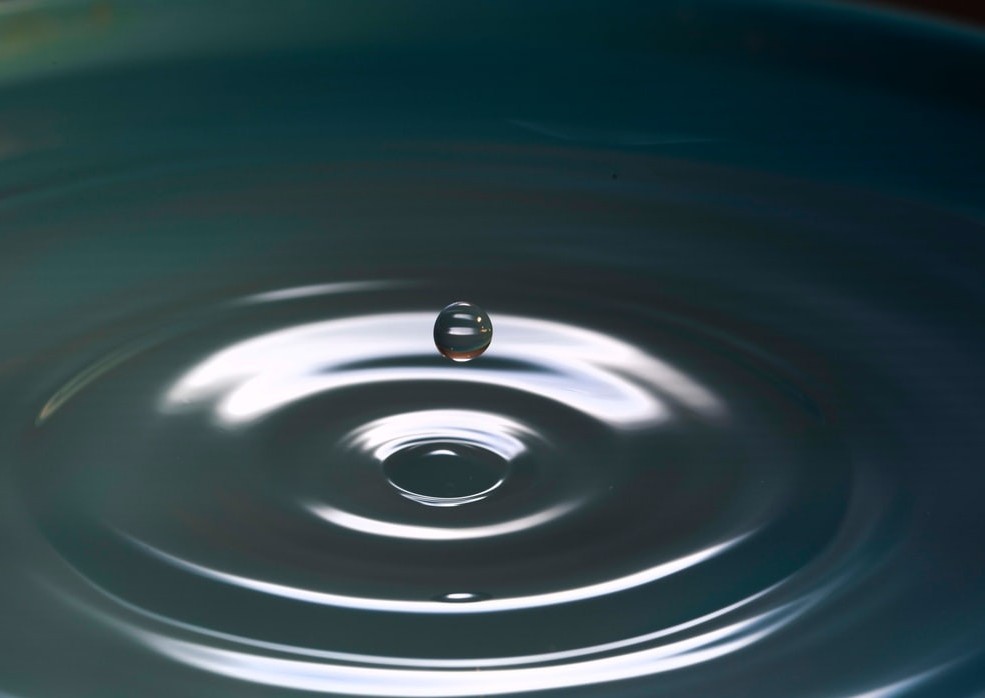 Zodiac: Cancer, Scorpio, Pisces
Color: Black & Midnight Blue
Deities:  Gong Gong, Poseidon, Neptune, Namaka
Cardinal Direction: West
Chakra: Svadhisthana or Sacral chakra
Tarot Suit: Cups
Sacred Geometry: Icosahedron
Plants/Herbs: Also, Apple, Avocado, Belladonna, Birch, Blackberry, Camphor
Animals: Mermaid, Lamb
Crystals: Amazonite, Amethyst, Blue Lace Agate, Labradorite, Chrysocolla, Celestite
The water element has introspective qualities; it is often referred to as The Philosopher. This element fosters modesty and sensibility. Water is associated with wisdom, stamina, endurance, and transformation. It is quiet until overwhelmed; too much activity, overdoing anything and too much focus on the outer world will deplete water and leads to imbalance. When water is out of balance we will have difficulty with social situations, trusting, and being confident; we will become withdrawn and detached or will lose a sense of self-awareness. The Water element resembles the intuitive energy in a giving way and is the most changeable of the four elements. It is easy to sense the Water element's many moods, fluctuating from gentleness to very powerful emotions that are completely out of control - a constant change between settled and unsettled weather.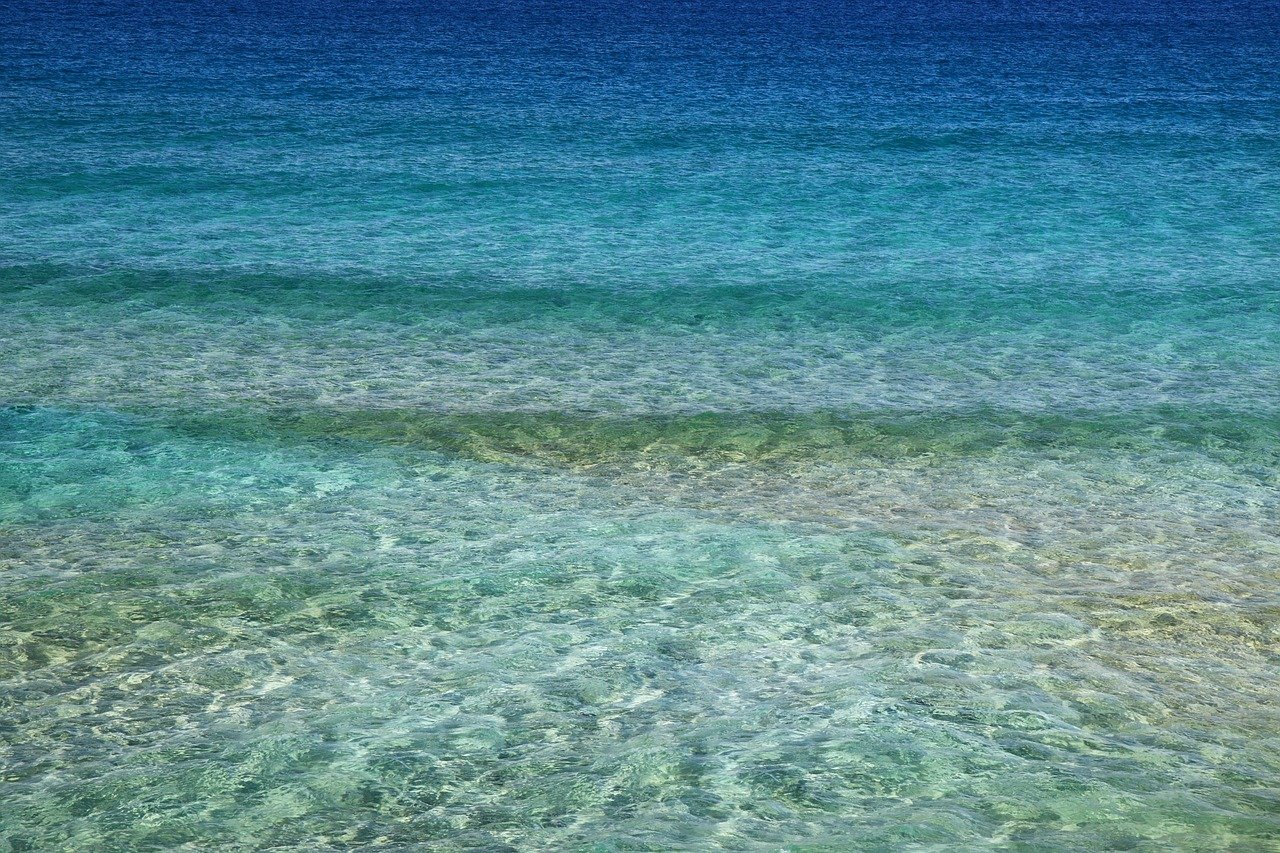 Labradorite is named for where it was found in Labrador, a Canadian province on the Isle of Paul. Inuits once called labradorite a "fire stone" and would use powdered forms to help cure ailments. According to Inuit legend, a warrior saw the Northern Lights trapped in the rocks and struck them with his spear to free some of the lights. Labradorite is considered a tremendously spiritual stone, especially helpful for people who tend to overwork. It helps an individual regain energy while aiding the body and spirit in healing itself. In the metaphysical world, labradorite is considered one of the most powerful protectors. The gemstone creates a shield for auras and protects against the negativity of the world. Labradorite is said to temper the negativity within ourselves as well. Labradorite is known for its changing colors, so it is no surprise this gemstone is known as a stone of transformation, enhancing the strength of will and inner worth.
Amazonite stones are also thought to have tremendous healing abilities. Similar to jade, amazonite is associated with money, luck, and overall success. It's known as the "gambler's stone," encouraging good luck and fortune. Amazonite is said to have a soothing effect on the nervous system. Since the nervous system controls our emotions a great deal, this stone is said to soothe tense and aggravated situations and to enhance love. Since this stone is associated with the throat and heart, it is best when worn as a necklace near these areas. Amazonite is said to bestow truth, honor, and integrity to its wearer. It is used to treat fatigue, trauma, or anything else that may take energy away from a person.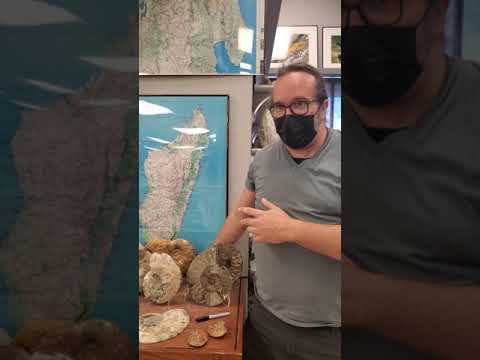 MINI GOUACHE PAINTING KIT
Why mini? Mini paintings are wonderful because they don't take up space, and don't take long to complete. You can be as simple or as detailed as you want in your painting, and you will finish with an adorable piece of art that you can smile at and be proud of! Each individual kit comes with a pre-taped watercolor paper card, a mini gouache/watercolor palette with four colors, and a sheet of instructions.
Post your finished gouache painting in our Facebook Group
MINI HONEY POT WITH HONEY STICK & HANDMADE DIPPER
Wildflower Honey (*Raw) North Florida/Southern Georgia. Hoby's Honey & General store is a local small country General Store selling the best collections of country foods, confectionery sweets, & craft-made goods. In various spiritual writings and customs, the spiritual meaning of honey appears to be the provision of abundance, and the giving of something sweet and good to eat. Honey's association with the divine also made it a symbol of immortality. One of the reasons behind this particular symbolism is that honey is a natural preservative and possesses strong antiseptic qualities. Check out Hoby's General store and goodies here!
Water-inspired hand-poured resin coaster from an emerging small business, Galloresin. Relax during these winter months and focus on balancing your emotions with a beautiful sparkling coaster or home decor that can remind you to do just that. Get lost in the swirling transformation frozen in time.  You can check out some of their latest creations on their Instagram page here.
STAINLESS STEEL MESH TEA BALL STEEPER WITH CRYSTAL CHARM
These tea balls are ~ 2 inches in diameter and will hold at least 1 - 2 teaspoons of tea with room for the leaves to expand - perfect for a single (small or large) mug of tea! The stones vary in size and the chain is approximately 3 inches in length. The 304 stainless-steel tea ball features fine mesh and closes on the side to secure the tea leaves. The crystal hangs on the outside of the mugs to balance the tea ball. What better way to immerse yourself within the water element than a nice hot cup of tea while adding a bit of magic through your intentions and crystal magic.  Check out the shop for more daily doses of magic at the Etsy shop here!
WINTER TEA IN A COTTON REUSABLE UNBLEACHED TEA BAG
An organic blend of black tea, orange peel, lemon verbena, lemon balm, cinnamon, cloves, and allspice in an unbleached cotton cheesecloth. Each muslin bag is made from unbleached cotton, it has a lighter ecological footprint; At the end of their life, these Eco-friendly bags are totally biodegradable and decompose rapidly in landfills. There is a drawstring on the top of the tea filter bag, pull the string to close the top, then the tea bag is bunched at the top. Tea leaves will not leak out, and will not be in a mess in the cup. 
gimMe organic roasted seaweed sheets - Sea Salt Flavor
Sea is a source of endless wisdom, healing and magical powers. Old Witches called the Seaweed "Lady's Tree".  Seaweeds are considered carriers of good luck and abundance. As the sea is vast and full of hidden treasures, common seaweed is believed to be a link between the realm of the Land and the realm of the Sea. gimMe's Organic Roasted Seaweed is a SUPERFOOD! Sustainably cultivated and harvested from South Korea, seaweed is one of the most nutrient-dense foods in the world and is naturally loaded with protein, fiber, vitamins, and minerals; our seaweed has no artificial flavors or preservatives and is non-GMO.
As our special gift to you, please enjoy the wooden air freshener as a reminder to take a deep breath, and 
Stay Grounded in Your Soul
~
And Fly High in Your Spirit!